How To Enable Your Sales Team Using HubSpot Contacts And Smart Views!

Optima Solutions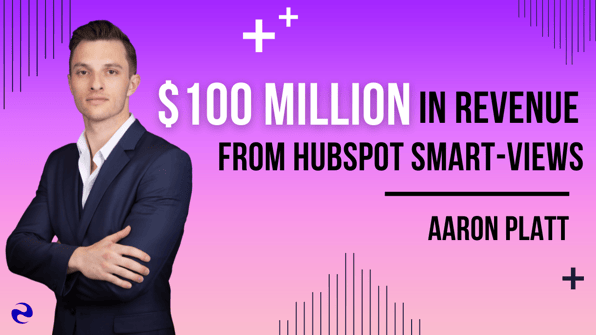 After using almost every CRM out there (Close.io, Salesforce, Monday, Keap, GoHighLevel, etc...) I have found that HubSpot is impressively better when it comes to enabling your sales, marketing and service team. In this video, I give a walk-through and a high-level overview of the contacts feature, smart views and different use cases for these features, all of this has helped me train over 500 sales leaders and produced over $100,000,000 in new revenue for my clients in just the last 5 years leveraging HubSpot.
Saved Views in HubSpot is a Great Feature that is Fully Customizable
In your HubSpot CRM, you can view the records of your objects (contacts, companies, deals, and tickets).
You can filter these records on the basis of their property values to limit the view of the records for analysis. This set of filters can be saved as a view.
When you select the view, the same set of standards will be applied to give you a quick summary of the objects that meet those standards.